So no pressure then, after announcing that we were nominated for the UK's best Boutique Retailer for the Year award only now can we breathe a sigh of relief….
We won!!!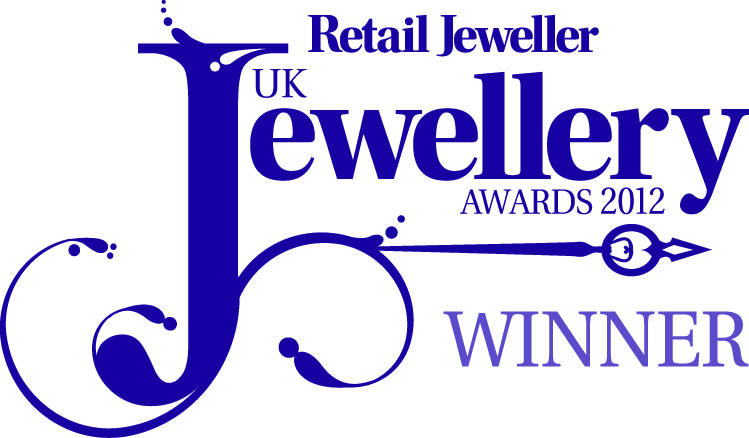 Of course we are over the moon to be recognised as the winners of this prestigious award in our own industry after years of hard work, blood, sweat and tears and lots of jewellery making of course – our jewellery making peers are surely the hardest bunch to please ever! We were lucky enough to attend the glittering awards ceremony at the Grosvenor House Hotel, Park Lane, London a couple of weeks ago and after a nail biting wait through the other awards that were handed out and a three course meal,they finally came to our category and victory was ours!! The lovely Lauren Laverne handed us our prize and then ,those of us that were able to, danced the night away on a high!! Perhaps there were a few sore heads the next morning but we still managed to open the shop and serve all the same – such is our stamina.
It's really no mean feat to be the winners of this award which is why we are so proud. We were subjected to stringent judging by a whole panel of jewellery VIP's, an interview with the editor of Retail Jeweller Magazine and we were also secret shopped by some mystery shoppers.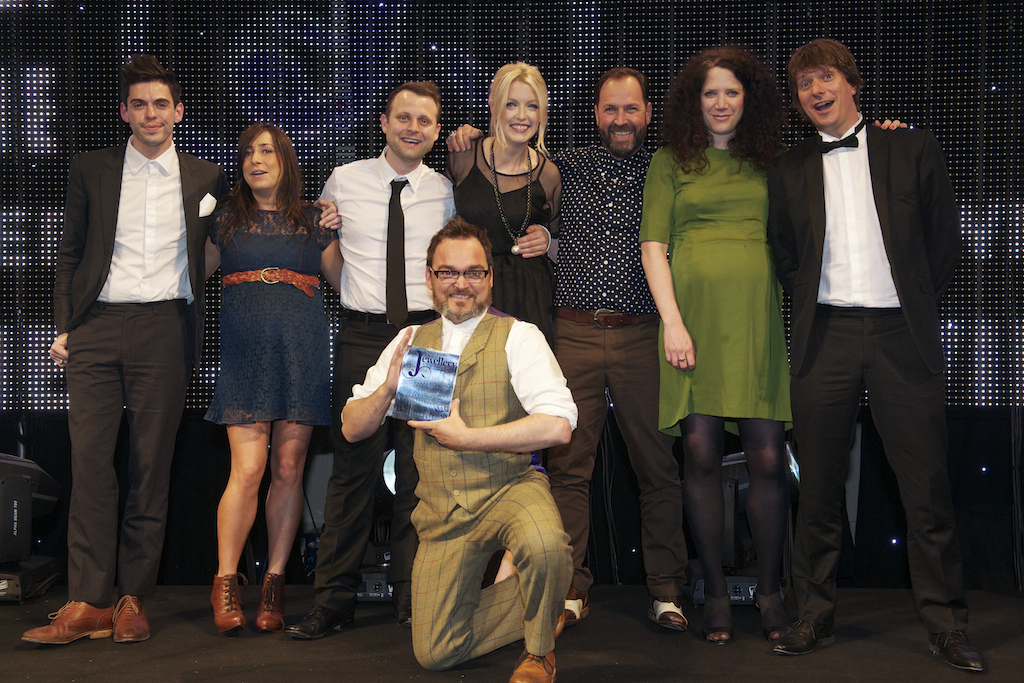 Here is what the judges had to say about the Baroque team:
"From it's gothically opulent store design and unique window displays – bird cages and massive snow globes are just some of the things that have featured – to it's onsite workshop and spot-on selection of designers and brands, Baroque impressed the judging panel. "This is a business that has really found it's identity," commented one judge, while others liked that the support of British talent is the guiding principle for the trio behind the store – Pippa Knowles, Jason French and Kyle McIntosh.
The judges also admired it's commitment to inspiring the next generation of jewellery designers through the apprenticeships it offers. A well-deserved win for this Brighton boutique"
 Laura McCreddie, editor of Retail Jeweller also commented: "It really is an incredible achievement to be one of the finalists. We certainly don't make it easy for you, so if you are a shortlistee then you should feel very proud of yourself."
So on behalf of team Baroque many thanks for all your support over the years if you are a customer, friend or supplier – we could not have done it without you!!