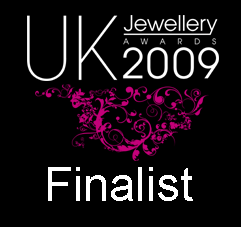 Baroque Bespoke Jewellery are proud to announce that we have been chosen as finalists for the prestigious UK Jewellery Awards 2009 as Best Independent Retailers.
We are up against just six other finalists chosen from independent retailers throughout the UK, with the Award being presented on the night at the Grosvenor Hotel, London in July.
We'll keep you posted when we know the results !! Meanwhile, we'll just have to keep our fingers and toes crossed . . . .