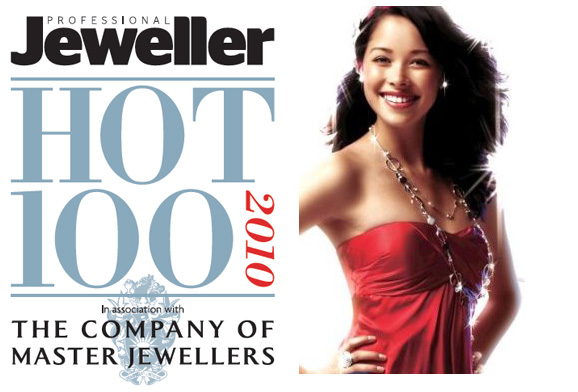 Celebrating the Best in British jewellery the Professional Jeweller has scoured the nation seeking out the top talent of 2010 and announced it's official "Top 100….
Baroque has once again received mighty recognition not only from the expert panel of jewellery professionals but also our trusty shoppers and fans as the shortlist was also voted by readers of professionaljeweller.com. We are delighted to have been chosen and it appears 2010 really is proving to be a biggie for us as this great news comes just months following our award for the top 30 inspiring independent retail jewellery shops in the UK and Ireland!! Since only opening our doors back in 2006 the Baroque showroom nestled in the South Laines is getting quite the reputation for cutting edge designs and our experienced master goldsmiths.
To honour the "Hot 100!" finalists the Professional Jeweller will of course be throwing a party and awards ceremony at the stuning Kensington Roof Gardens on September 7th. It will be a night where the great and good of the jewellery and watch industry can come together and toast each others' success during the past year.
So now to don our party shoes some sparkle and 'cheers' to all the 'HOT' jewellers!!
Click here to read more about the "Hot 100" excitement!!