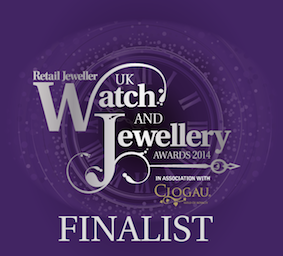 Just a short blog to start off the day – and what a start it is!!
Baroque Jewellery are proud to announce that we are up for two awards, in the UK Jewellery and Watch Awards this year, in not one but two categories!! The shop has been shortlisted in the "Boutique Retailer" award and our shop manager, Mr Aaron Weald, has ben chosen in the "Retail Star" section.
So wish us good luck when we trot off up to London in our gladrags at the beginning of July to the glittering awards ceremony at the Hilton Hotel, Park Lane!!
You may know that we won the "Boutique Retailer" category two years ago – so no pressure then!! We of course will be in touch live from the ceremony on Twitter and Facebook to spill the beans and (hopefully) with some good news……………………..