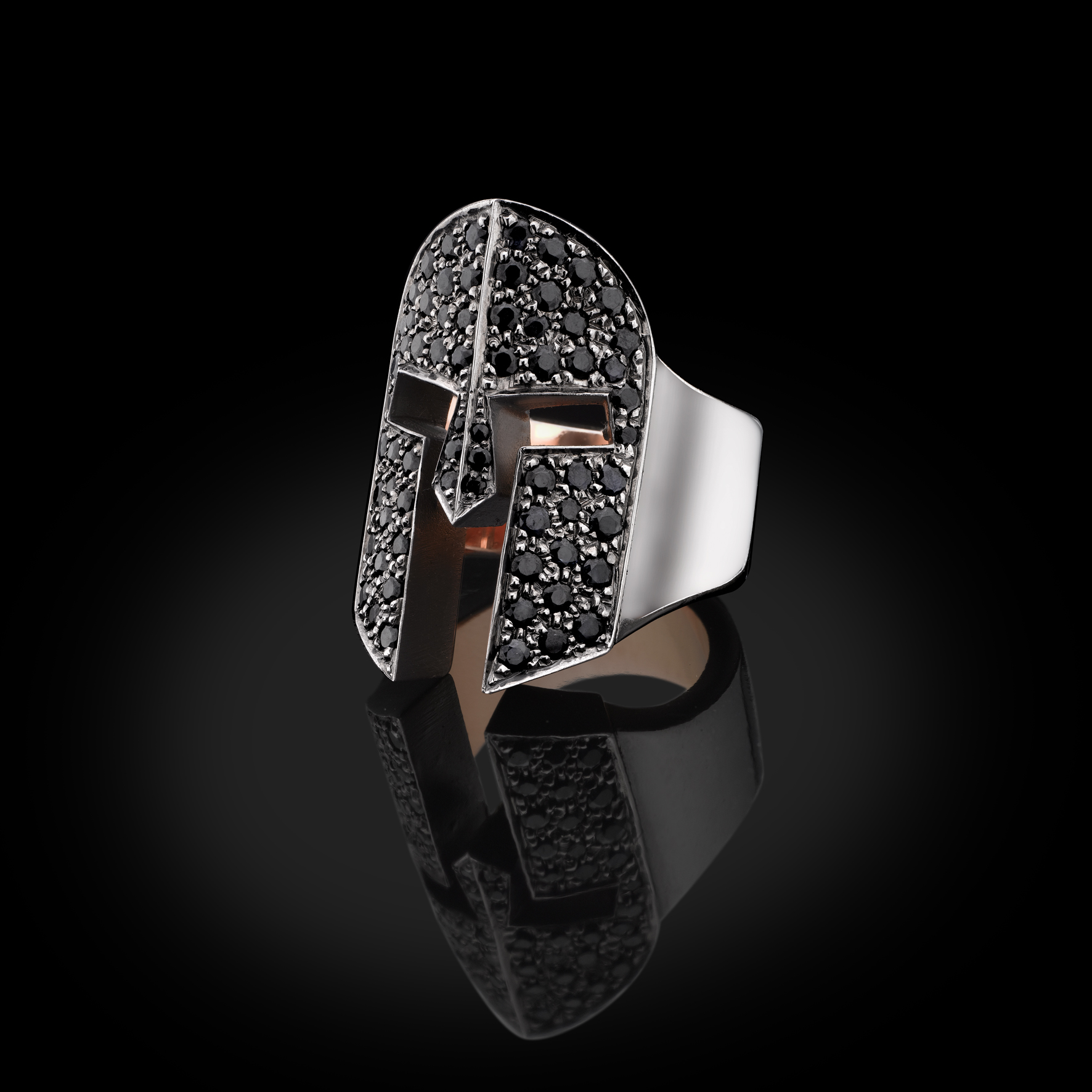 Baroque is very proud to be showcasing the new bling-on-the-block by BR Republic. The label has already gained huge interest from fans in the music business including the king and queen of hipsters, Jay Z and Beyonce Knowles, and Maxim from the Progidy has had one piece exclusively designed for him featuring a hand grenade.
We have a few pieces from the extensive collectionon display in-store, including the Spartan ring and the Leonidas pendant pictured.
The collection draws heavily on Armoury and Romanesque imagery all handcrafted in sterling silver (the pieces have a really nice weight to them) and covered in black Rhodium plate or varying coloured diamonds. Channel your inner gladiator this summer !!