They say Diamonds are a girls best friend and indeed there is no denying the captivating power of a quality stone be it rough or cut. Traditionally used for engagement rings  the white diamond is still the most popular choice of stone although we are seeing more and more people coming to us and requesting something different such as coloured diamonds, sapphires and rubies .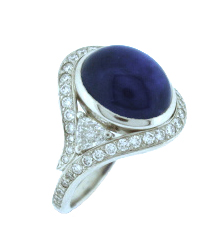 This bespoke sapphire and diamond engagement ring has a large cabochon cut sapphire weighing over 8 carats rub over set and surrounded by round cut small white diamonds all thread and grain set along the shank of the ring with 2 trillion diamonds to the shoulders which have been claw set. This is one of our larger bespoke pieces and took some time to source the right stone for the client but it was worth it and the diamonds really do frame the sapphire beautifully.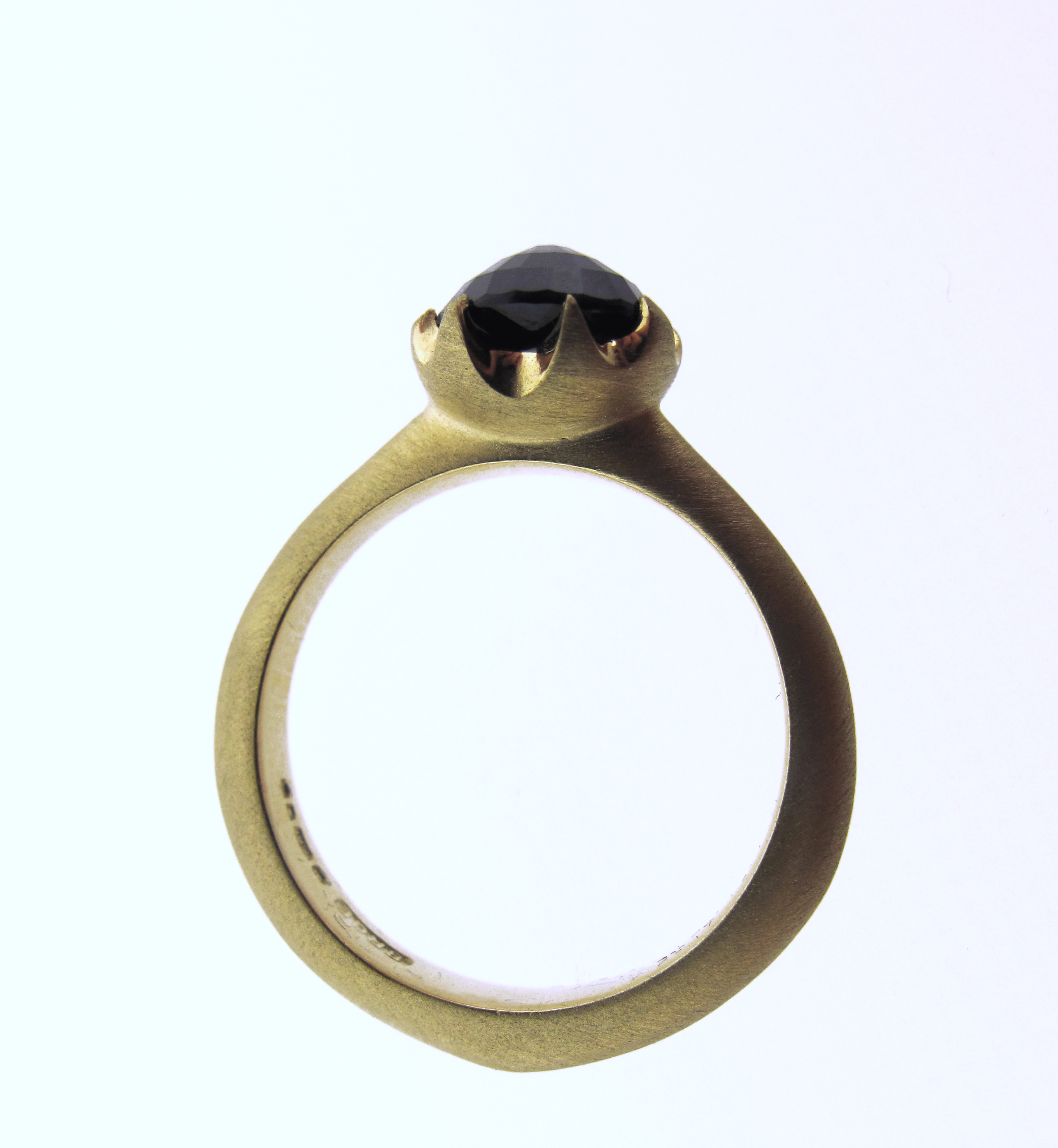 Other than the colour of the stone, there is also the cut (shape) as well as the carat (size/weight) This Bespoke design also has a central sapphire however it is a round cut set upside down giving a very different look the the cabochon. Sapphires come in a wide range of colours, including pinks, yellows and violets. This particular stone was dark blue almost black. Sapphires are ideal for an engagement ring as they are second hardest after diamonds. If you are concerned you stone choice is not hard enough then you can use 'mohs scale' which categorizes stones according to their hardness. Both sapphires and Rubies derive from the corundum crystal which along with diamonds are ideal for engagement or any everyday ring.
We would not normally advise using any stones which fall below 9 on Mohs scale, however saying that people do use emeralds opals and even pearls in their engagent ring and if a customer wished for one of these stones we would try to set them in a way which bests protects the stone from daily wear.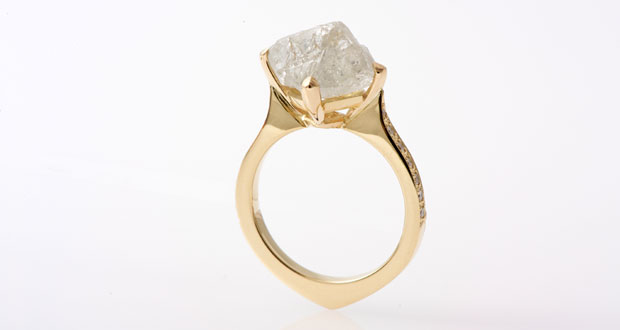 Uncut stones are make a perfect choice if you find cut's too blingy or simply love the natural state of stone. Diamonds and other precious stones are always cut according to which ever best shows off the brilliance colour and life of a stone. Although you will lose some clarity and the wonderful array of colours found in a cut diamond there is something to be said for appreciating its natural raw beauty. Mixing cut and uncut diamonds as shown above gives you the best of both and each sets off the other very powerfully.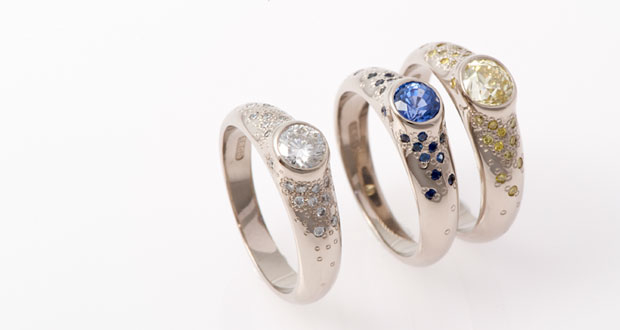 From Jason French's 'Stardust' collection these 18ct white gold engagement rings are literally dusted with stones to the shoulders giving texture, sparkle and colour. They cebrate colour and come set with rubies, sapphires, white diamoonds and black diamonds which are a very popular choice for gents rings and very Rock and Roll!!!! The clever setting mixed in with textured details to the band gives an illusion the ring is covered in small stones.
With years of experience working with stones we are passionate about sourcing stones and once you have decided on the colours and cuts you like we will then endeavor to source you the best quality within your budget.