Choosing the right ring for your loved one or indeed for yourself can be confusing and overwhelming, spoilt with choice and variety. Alas do not stress we will be sharing our professional advice and giving helpful tips on choosing styles, stones, metals and more,  since we believe that this should be an exciting process in which designer maker and you as the customer are fully involved in creating the perfect ring.
The first thing we want to reinforce is there is no right or wrong when it comes to picking an engagement ring but the challenge is deciding whats right for you. Here at Baroque we  have such a variety of styles whether you are looking for something traditional or totally unconventional we encourage you to explore these options and work together until we have found the perfect design to suit you. The first decision to make is what style to go for. Below are just some of the beauties we have here in the showroom.
Classic Beauty…
'Coco'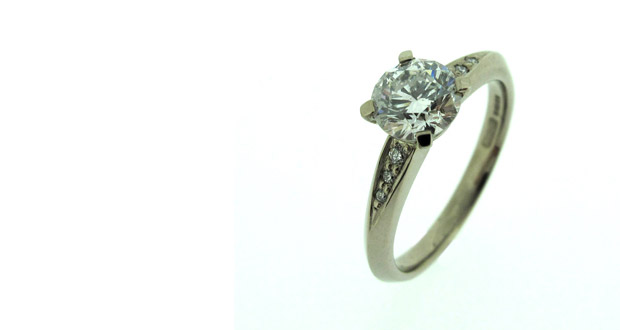 The Coco collection is a perfect traditional choice with a central claw set diamond flanked by small diamonds to the shoulders. We also have a gorgeous black diamond version of this currently in our showroom window. The Coco collection offers a chic and sophisticated style with a touch of glamour.
Clean and Contemporary….
'Castillio'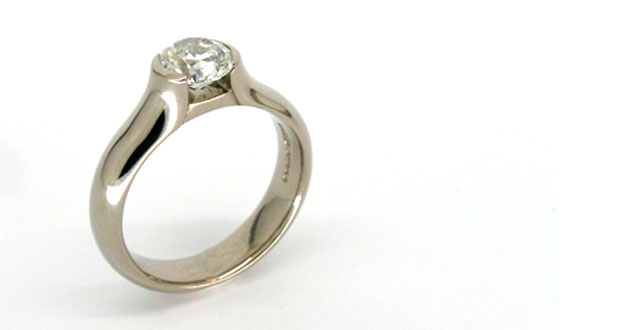 This end-set Castillio ring remains traditional in that it is a single set solitaire with a 'D' shaped shank, however the setting style and seamless lines give it a contemporary simplicity which you will not tire of. This ring is robust without losing any elegance.
Vintage Design…
'Atlantis'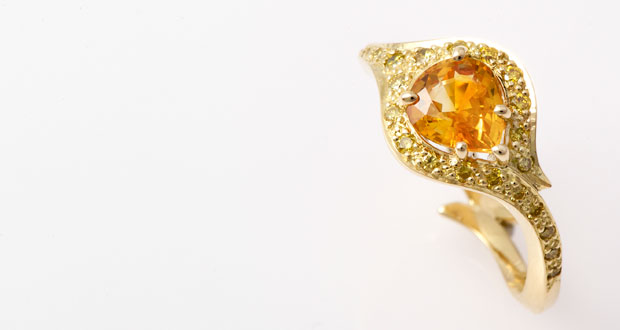 The elegant detail of the Atlantis gives you a vintage look in a current design. Veering away from the traditional white diamond there are many more suitable coloured stones which can be used in your ring including sapphires, rubies and coloured diamonds. We would be happy to advise you on many more stones suitable for use in an everyday commitment or engagement ring.
Unconventional Twist…
'Groove'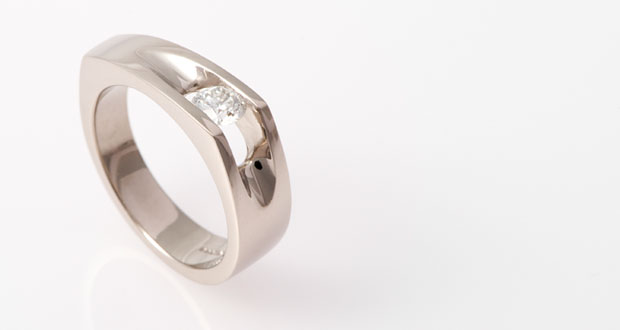 The groove collection is a popular choice for both engagement/commitment and wedding bands and buyers of both sexes. The clever off-center setting maintains an element of tradition whilst breaking all the rules. A very wearable ring if your lifestyle is very hands on with the stone set flush down into the shank you needn't worry about catching your 'rock'.
There are so many styles we can offer however if you want something totally unique then a bespoke ring can be designed solely for you.
Come and visit our experienced designers and goldsmiths for a free consultation at Baroque Bespoke Jewellery.