Local designer  Cara Tonkin's beautiful Art-Nouveau inspired jewellery pieces are the latest editions to Baroque's display cabinets, fusing elements borrowed from cultural and historical symbolism to create modern yet classic designs.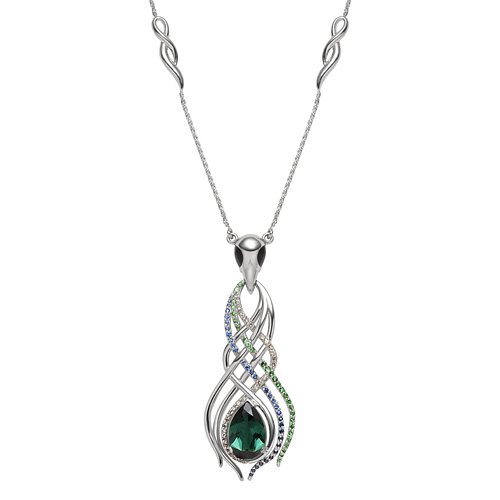 Cara's work has already made a BIG impression within the design market; this year Cara became the second jewellery designer selected by PureJewels to create a special piece for the Platinum Heritage Collection 2011.
'The legend of the peacock' – a famous performance by 20th-century dancer Ruth St Denis – was the starting point for this fabulous piece. Brilliant colours and fluid lines characterise the design, which is lavishly set with indicolite tourmalines and graduating tones of blue sapphires, cognac diamonds, and green tsavorites.
The resulting splendour – in Cara's words – "celebrates the pride and beauty that can be achieved when we endeavour to show our true colours."
A diffusion line is set to be released later in the year as a further part of the collaboration between Cara and PureJewels.
Cara's solo collections 'VOLUTE' and 'LAELIA' feature smoky and green quartz set in fluid geometric designs in sterling silver or 18ct gold vermeil.
She says "Periods in history such as the Art Nouveau and Art Deco eras are rich with symbolic imagery borrowed from many different cultures, and provide me with a great deal of my inspiration."
Brighton based Cara certainly has had a busy year so far! WELCOME to Baroque!