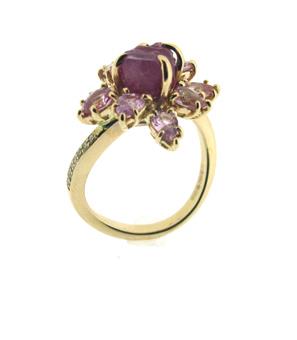 Baroque have done it again! Baroque Jewellery have come joint 1st alongside Marmalade Jewellery in the Inspiring Independents Awards 2012. We are proud to share this wonderful news with our friends, customers, designers and fellow Brightonians.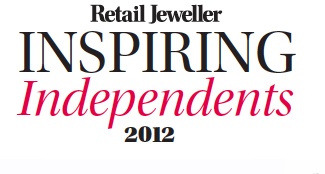 Here's what Retail Jeweller had to say about us:
It's certainly been a good year for this independent. In July, it took home the accolade of Boutique Retailer of the Year at the UK Jewellery Awards and now it has been voted by the industry this year's joint most inspiring independent. And there is certainly lots to love about this Brighton-based store.
As one voter aptly put it, it is "energetic, different from the norm, an interesting mix of designers' styles and bespoke work", while another one said that they had voted for the store because they feel "the jewellery is interesting, contemporary, well-designed and individual".
The store is the brainchild of Knowles, French and McIntosh, all three of whom are designers by trade. Its guiding principle is supporting British talent so everything you find in the store will either be local to Brighton or British.
The interior of the store is very much gothic opulence in style, with the jewellery displayed in antique-looking cabinets. It has an on-site workshop, which allows the retail jeweller to offer a bespoke service and its window displays – which have featured massive snow globes, bird cages and there is even talk of an automata – are just incredible.
But this business certainly isn't all style and no substance. The trio behind it is committed to trying to help the next generation of jewellery designers by taking on apprentices and lecturing at Brighton University, where McIntosh and Knowles studied.
In an area that is full of jewellery shops, it is a premises that really stands out, not just because of the window display, but because as a business it is really trying to do something different, both in terms of what it offers and how it presents itself. As another voter said, this is a retailer that "stays true to [its] roots, providing a unique service, while showcasing some of the finest new talent".
Maybe the best way to sum up why Baroque tops the 2012 poll is to use a quote from another respondent to our survey: "They're just very cool." You can't say fairer than that.
For the article go to: http://www.retail-jeweller.com/news/inspiring-independents/inspiring-independents-2012-top-10/5042273.article?blocktitle=INSPIRING-INDEPENDENTS-2012&contentID=8999