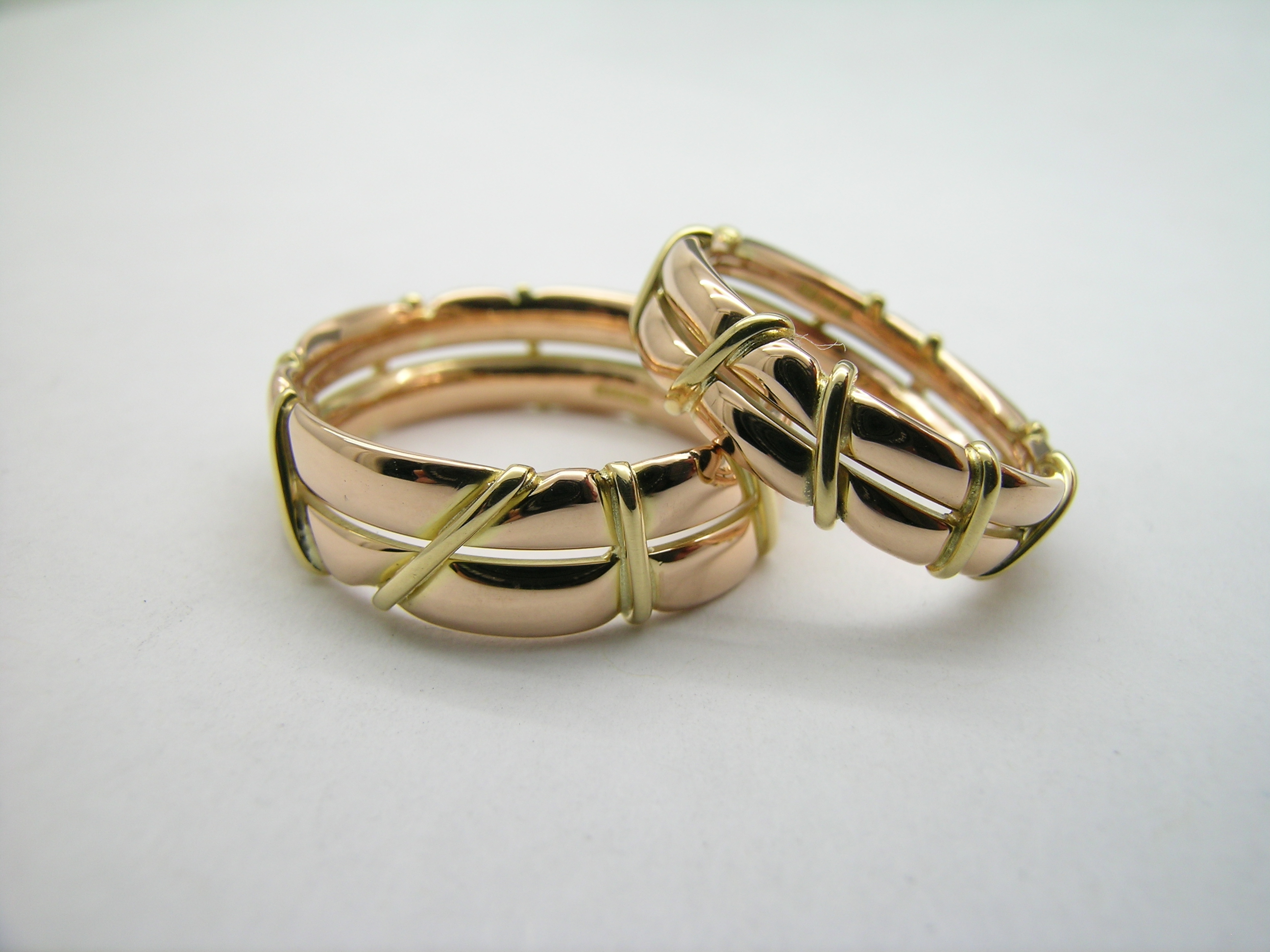 Fashions taste for femininity and colour this season have seen rose gold make a massive come back allowing its use of in jewellery to blossom and shine.
The blushing hues of 18ct Rose Gold have certainly found a firm place in our heart
WE LOVE IT…….……………..
The warm tones of this metal look great on pale skin when yellow can sometimes feel too bright. With a matt or brushed finish the soft glow really comes to life.
There is of course the vintage appeal associated with this rosy metal which is sometimes referred to as 'pink' 'rose' or 'red' gold. First popularised in the 1920's when Cartier launched their Trinity band (intertwining bands of rose, white and yellow gold) the classic ring not only introduced us all to the new alternative to yellow gold but also broke down any ideals of mixing metals. Today Rose gold is prevailing through to contemporary design and we think its here to stay.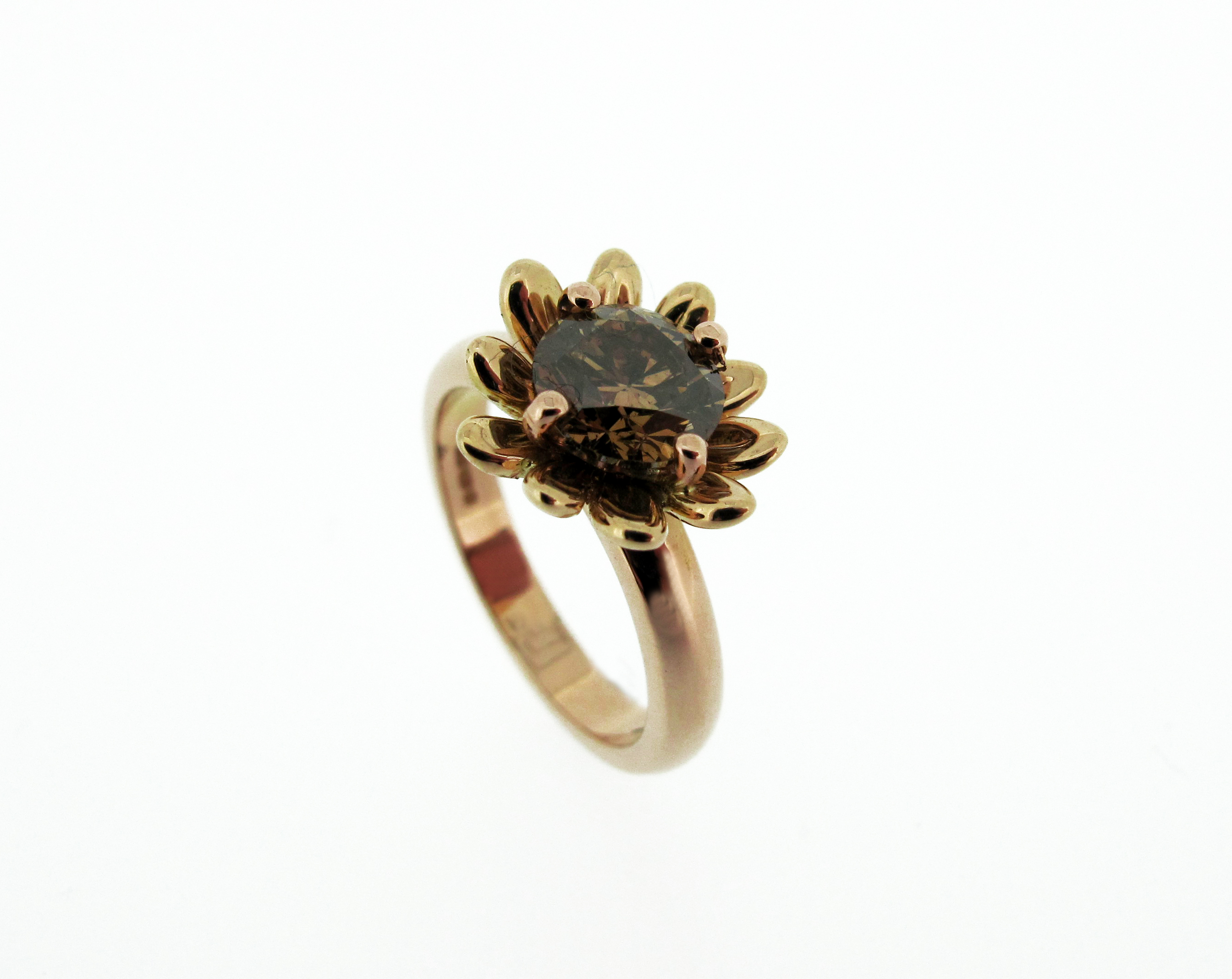 ………WHY SO ROSY ………..
While pure gold is yellow in colour, coloured gold can be developed into various colours. These colours are generally obtained by alloying gold with other elements in various proportions.
To achieve the beautiful blushing tones of the 18ct rose gold, typically about 4% silver is added to the 75% gold and 21% copper to give a rose colour.
A COLOURFUL COMBINATION…..
The 'Daisy' and 'Atlantis' rings shown here are are great example of mixing up colours steering away from the typical platinum and white diamond engagement rings. There is something beautifully organic about the use of brown or pine diamonds set in the rose gold.