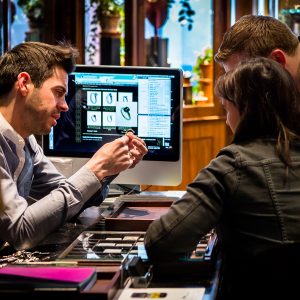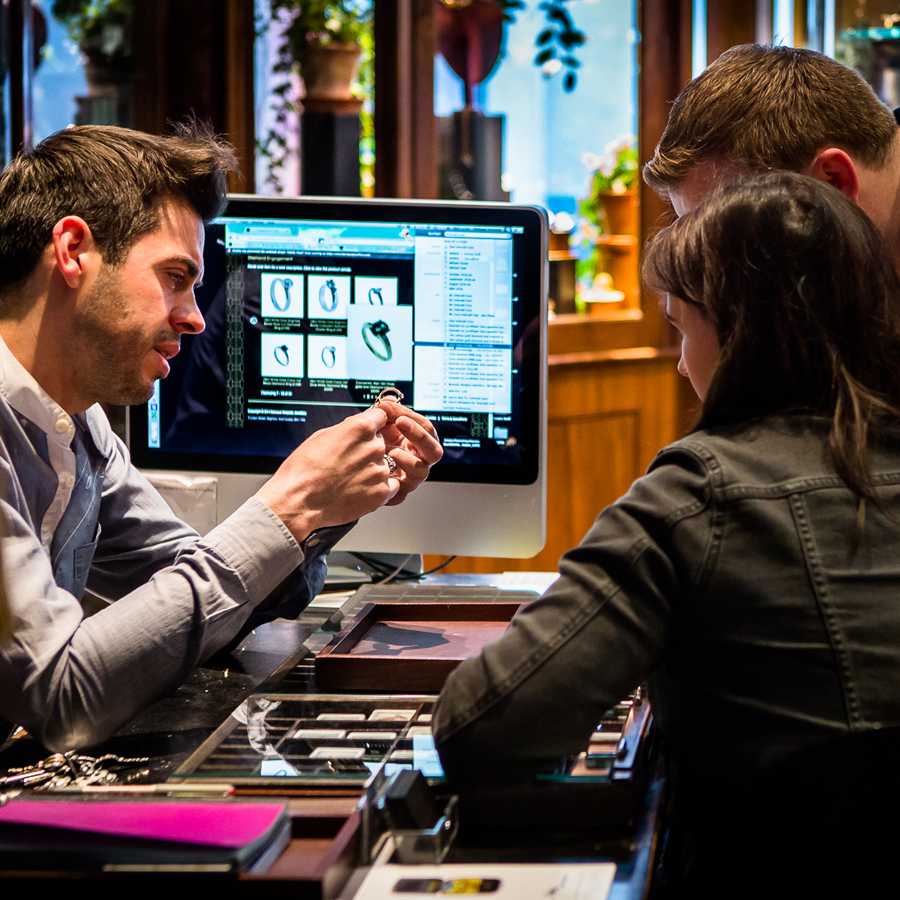 Your wedding rings are one of the most important elements of your marriage as they symbolise your love for one another. The exchange of rings is a significant part of the wedding ceremony. The rings should be something that will last forever, so why settle for second best? We asked The Wedding Secret to give their best advice on the subject.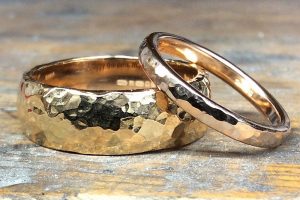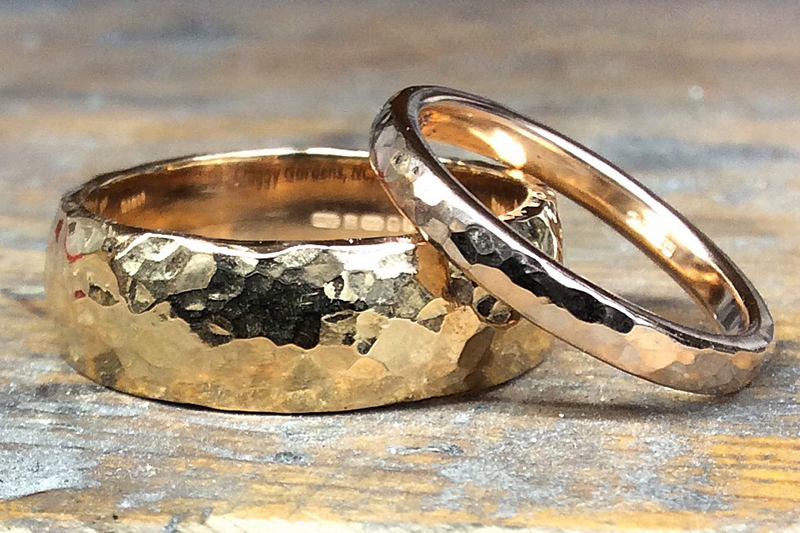 "Designing your own wedding ring is becoming increasingly popular and it's so much easier than you might think. Many people believe designing your own bands is costly and too much effort, but this just isn't the case. If you're willing to put a bit of time and thought into the rings, then designing your own wedding ring  could be the best decision you have ever made."
Experts
"Remember that your ring is in the very capable hands of experts who seriously know what they are doing. The task of designing a ring sounds daunting but in most cases you will talk through concepts and write down your ideas in a meeting with the experts. They will then come up with a number of designs based on your specification, so you can select your dream wedding ring.
You have to remember that the majority of these designers will have years of experience and knowledge in the field, so they know which designs can work well. They can also give you an accurate time scale and budget."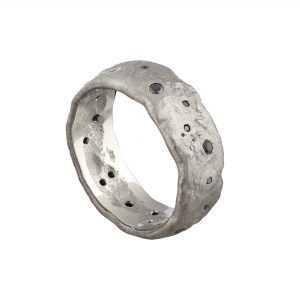 Redesign old jewellery
"If you have a family heirloom, such as a ring or even a bracelet, with great sentimental value to you; you can wear this on your wedding day!
If it has always been your dream to wear your beloved great-grandmother's ring, or a necklace that has been passed down the generations, it's reassuring to know that designers can fulfil this wish. If the style of the ring doesn't necessarily fit your tastes or if you just want to update the design then the materials can be melted down and redesigned so the sentimental value is still there. This can also be a beautiful tribute to a deceased relative and would mean the world to you and your partner and your families."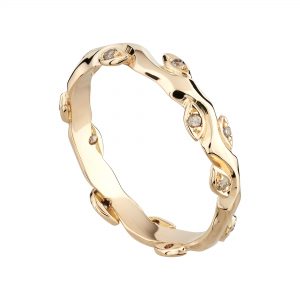 Unique (Just like your marriage)
"The beautiful thing about designing your own wedding rings is that they are truly unique. These rings are not mass produced; they are bespoke and completely matched your tastes. Even if you choose a style similar to an existing one, it is rare they will be made up of the same materials. Your rings will be like no one else's. They are one of a kind."
Subtle matching designs
"Often, couples will buy wedding rings that match in a certain way. Most 'off the shelf' wedding rings come in a set with either similar shapes or matching designs. Having your wedding rings designed to your own specification can mean your rings can match subtly. Some couples opt to have different shaped rings but an element of the same design which works brilliantly when you both want a different styled ring."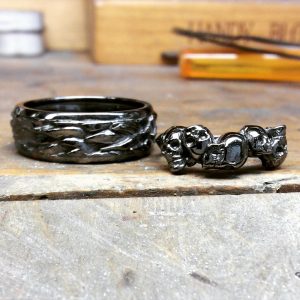 Geek Out
"Designing your own wedding ring is the ultimate chance to channel your inner geeks. If you're into a certain film, series, or book and you have bonded over a shared love for this then you can theme your rings to match, making it that extra bit meaningful. For those into Harry Potter, getting a pair of golden snitch styled rings or Star Wars themed rings is more than possible. You can carry the ultimate ring to cherish forever."
Incorporate different stones
"If you have always craved a diamond ring but also wanted to have elements of other significant stones, it is possible to do both when designing your own rings. For example, your main stone can be a diamond and then you can incorporate other stones into the bands. Many people want their birthstone or a stone similar to their favourite colour, alongside a diamond to make the ring more meaningful."
"Still not convinced? If you're worried about budget, these rings don't necessarily need to stretch it. In fact if you want a simple design, it can work out cheaper than buying off the shelf. Remember, these rings are staying with you forever – they're not an item of clothing you can just give away if you're not so keen anymore, so make sure you are truly happy with your ring choice and design."