With our NEW Autumn window display filled with natures fallen fruits we thought it only right to treat you all to some exciting NEW designers. We discovered the beautiful work of Fran Barkers Peacock collection  and it can now be seen shining with brilliance out from our leafy showroom.
Fran Barker's Peacock collection is rich in both colour and concept, drawing inspiration from the mythology and power of the male peacock. Fran interprets this powerful image into a striking collection of rings and necklaces which bear colourful eye-spots in the form of dramatic faceted quartz stones of amethyst, citrine, Ametrine and Tourmaline.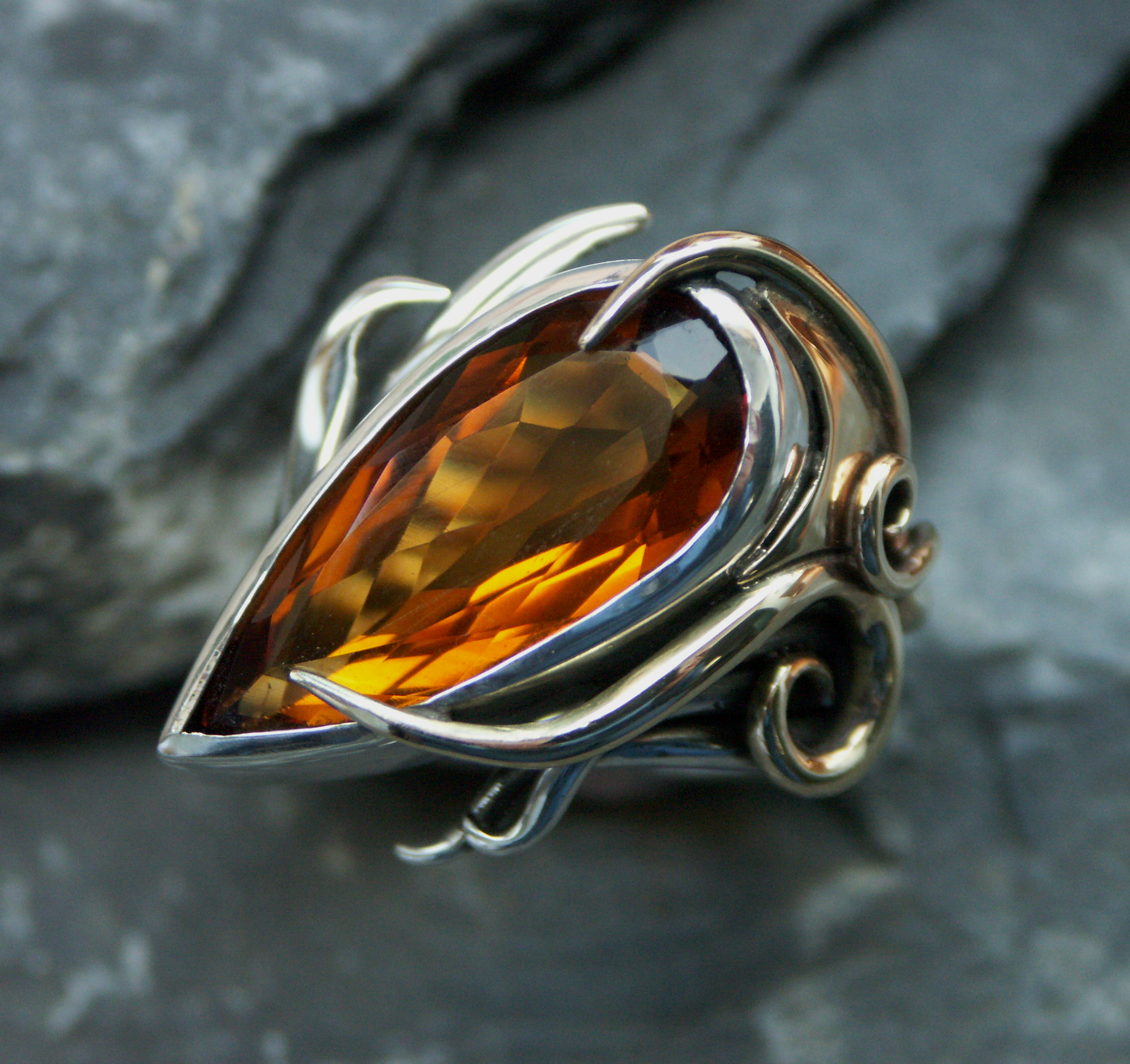 As the Peacock flashes his tail this collection seduces with colour and intensity. The arresting eyes of colour in the gemstones are juxtaposed with powerful elagance and designs balance the big and the bold with sensitive and alluring lines.
Baroque Bespoke jewellery is showcasing a selection of these vibrant cocktail rings as well as a  necklace also from the 'Peacock' collection. Pop in and try them all!!
To find out more about Fran Barker and see more of her collections please visit her site www.franbrkerdesign.co.uk