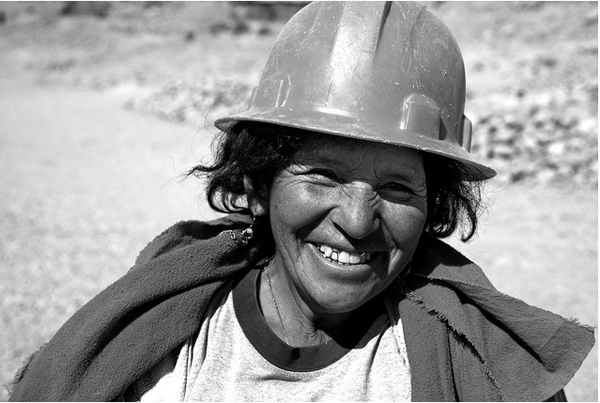 Platinum? Diamonds? Trick question! What is more valuable than Gold? Well what do you consider to be more valuable than Gold? Equality, freedom, education, health and fairness?
Unfortunately many of us don't realise how mining industry workers have been working in poor conditions, have endured unequal rights amongst male and female workers, little or no labour rights, and unfair pay for their honest hard work. On top of this the lack of education for workers means their wages, skill set and probability of a better future stay low. How can you help? Without sounding like a preacher and just giving you the benefits straight up, Baroque wanted to let all of our customers know why we have decided to go fair trade and work with fairmined gold. You don't have to buy a Fairtrade piece, but we would like to give the option to those who want to.
The Fairtrade Foundation is the world's first independent ethical certification system for gold that aims to make a difference to the lives of miners, their families and communities. Buying Fairmined gold jewellery means:
Small-scale artisanal miners were paid a fair price, giving them financial security
They receive extra money to invest in building a future for their families
Money gets put into improving the community
Improving the community means: better education, health care, environmental projects
'I would ask (the people in the UK) to understand that when they buy our gold, they'll be doing a good thing and helping many women who work hard and struggle in order to get the gold.'
            Jenny Torres Delgado, 27 year old miner in Santa Filomena, Peru
For more information on Fairtrade gold click
here
!