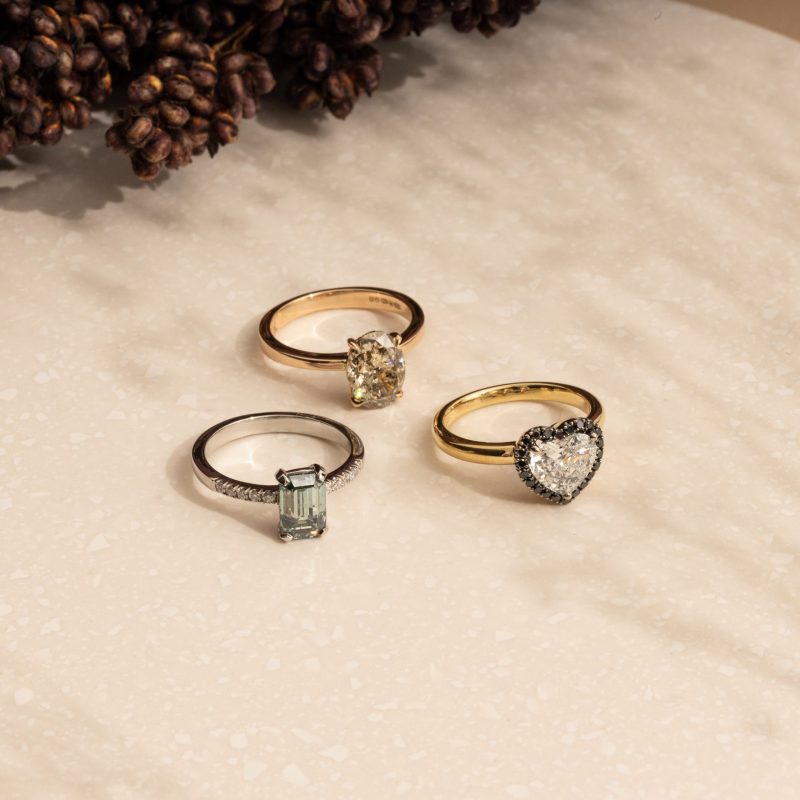 Here at Baroque, we are passionate about celebrating your uniqueness with imaginative and enduring bespoke jewellery designs that tell your story.
You might be looking to create the perfect engagement ring or a special set for a party? Our friendly team will guide you from start to finish, making your dream a reality.
Step 1
Telling your story
The first step is to nail your brief. We love that every one of us is unique and has a personal story to tell. This is where we start, by getting to know you. Please fill in our form with as much detail as you can. We will then arrange a convenient time for a free design consultation – either by phone, zoom or come and visit us at our shop.
During this consultation, we'll explore ideas together and get clear on the design you want, your budget and timeframe. We encourage you to ask questions so we can inspire and guide you to craft the perfect custom piece. Most bespoke commissions take eight to ten weeks to produce, so it's best to come to us with as much time as possible. We do also offer a rapid service if time is of the essence.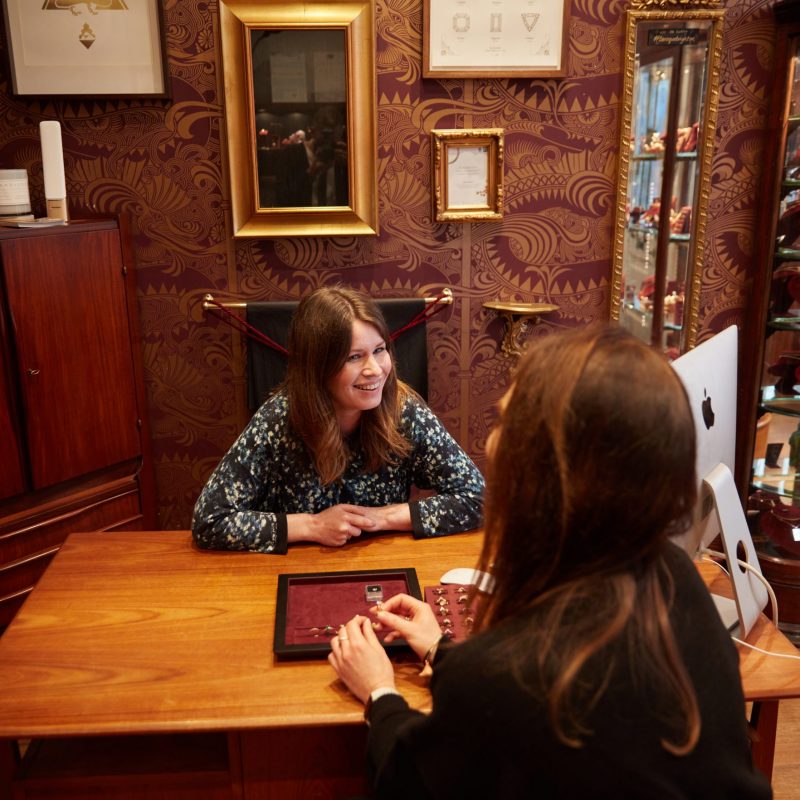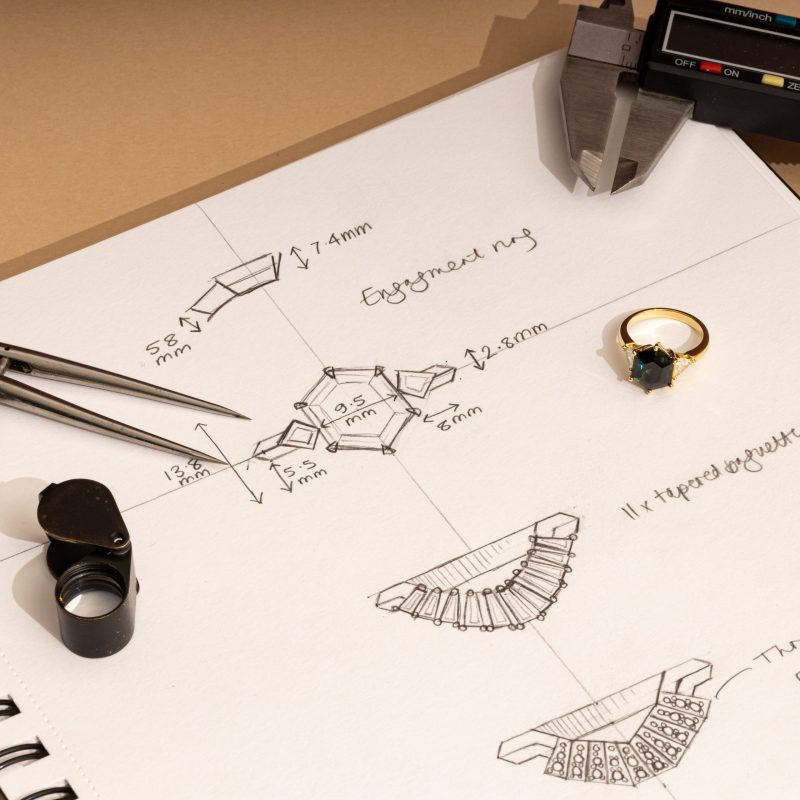 Step 2
Sourcing and Design
Now with a clear brief, we begin the design concepting and get to work with our stone suppliers to source the right colour and form of gemstone for your commission. We may source a number of gemstones for you to choose from. If the design is more complex, we present sketches, CAD drawings or render a silver model so that you can visualize the design and be sure it's what you imagined.
Step 3
Production
Once your design has been confirmed, the order is handed to our on-site workshop where all our jewellery is produced to the highest specification by a dedicated team of goldsmiths and stone setters. We're obsessive about quality and adding those personal touches which make your piece unique. We can also add final flourishes like engraving to make the piece more personal.
When completed, we'll call you to arrange a convenient date for collection. Or we can post out your jewellery fully insured if preferred.
With items over a certain value we provide a valuation document for insurance purposes which includes details of the piece along with a photo.