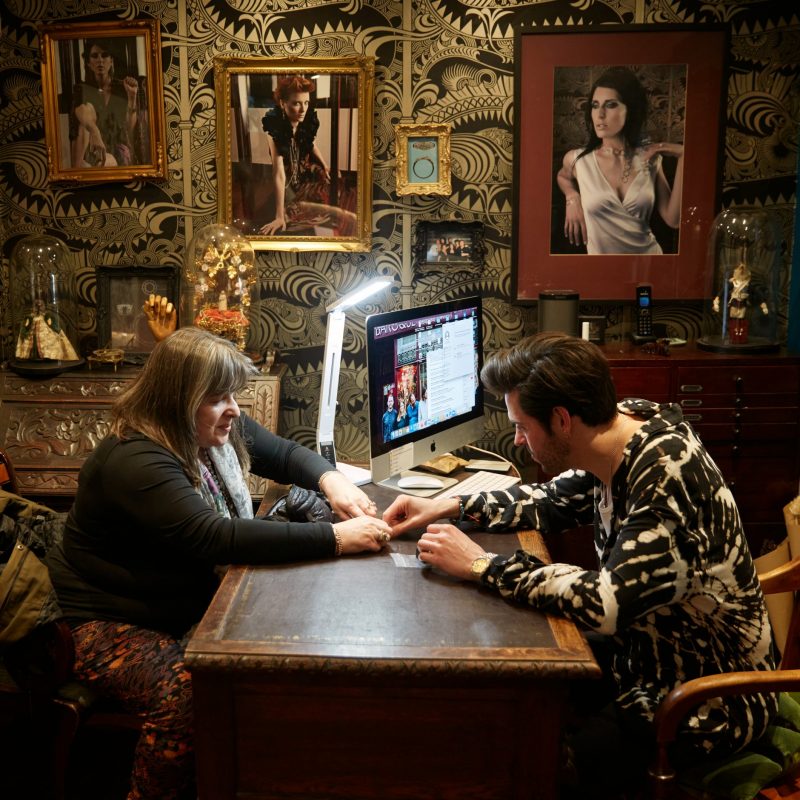 We care about you, and we care about our beautiful planet, considering every element of our business, from the sourcing of materials, the making process and of course our renowned customer service.
As the first jeweller in Brighton and East Sussex to offer Fairtrade Certified Gold to our customers nearly a decade ago, we are proud to be pioneers of ethical and sustainable practices in jewellery design. We work hard to guarantee full traceability of the materials we use, ensuring the very best outcome for people and planet.
Recycled Gold
All our gold jewellery as standard is made using 100% recycled metal. Recycled gold looks and reacts the same as newly mined gold, as any impurities are removed in the refining process.
When you buy recycled gold, you are supporting a circular economy in which no waste is generated and avoiding the human and environmental problems that can sometimes be associated with mining.
We can also upcycle your own hallmarked precious metals into simple new jewellery designs, like one of our 'Molten' bands for example.
At point of sale, we can also source recycled Platinum and Palladium. Please ask our team for more information on recycled materials and upcycling options.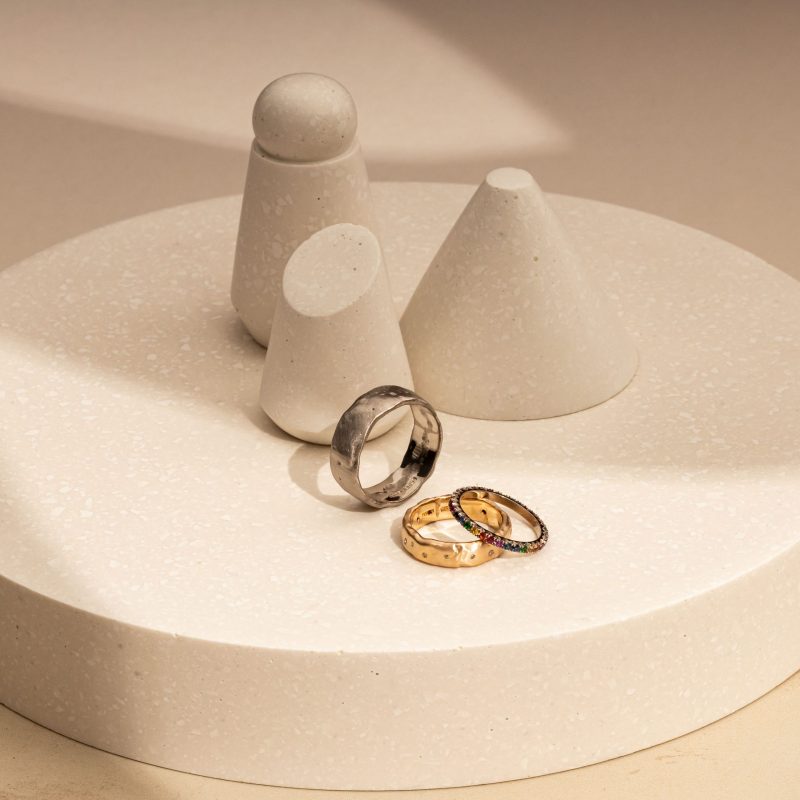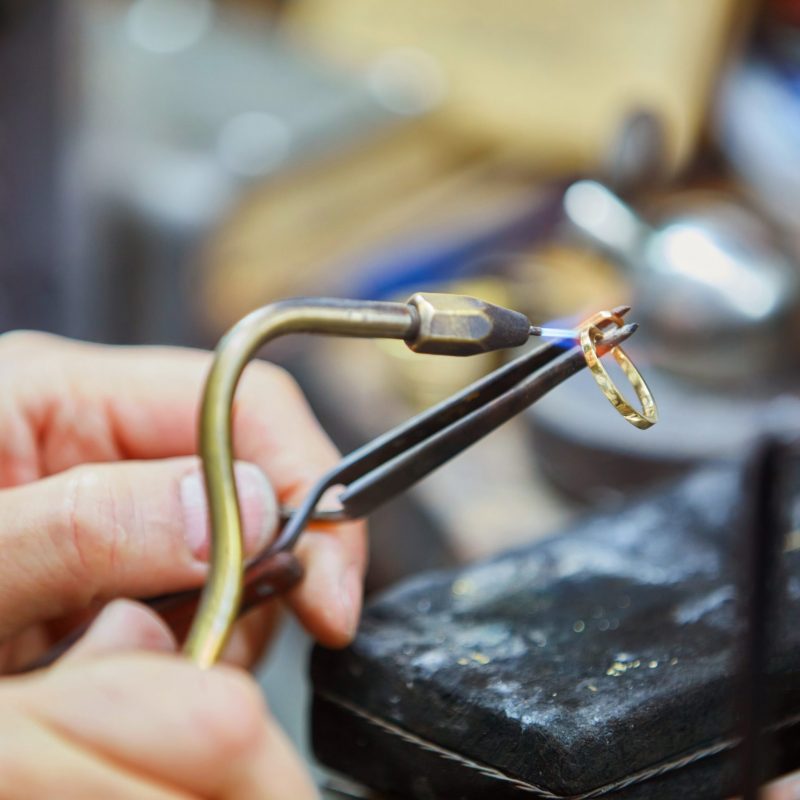 Fairtade Certified Gold
The symbol of Fairtrade Certified Gold stamped next to the hallmark on your jewellery is a guarantee that the gold has been sourced from mine sites which meet the Fairtrade Gold Standard; a globally recognised marker of best practice upheld by the Fairtrade Foundation.
As a certified licensee, we work alongside the Fairtrade Foundation to ensure full transparency and are proud to collaborate with legitimate Fairtrade suppliers.
When you buy Fairtrade Certified Gold jewellery, you are supporting small-scale miners to receive a fair deal for their hard work, as well as protecting the environment and making life better for themselves and their communities. These vital funds are invested into community healthcare, clean water and education projects, as well as tackling environmental pollution, energy and carbon emission reduction.
"Fairtrade Certified Gold is more than just gold, it's gold with heart."
Ethically sourced and conflict-free Gemstones
As yet, there is no certification for ethically sourced gemstones, so we have formed relationships with a network of trusted stone suppliers to bring you beautiful and unusual examples of fully traceable gemstones from around the world.
All our diamonds adhere to the Kimberly Process, a global effort established in 2003 by a United Nations resolution to remove conflict diamonds from the supply chain. This means that the rough diamond stones we use are guaranteed to have been purchased from legitimate sources not involved in funding conflict, war or seeking political gain. Australian sapphires and Botswana diamonds, Canadian and lab-grown diamonds that can be traced right to the mine or lab they were produced in, are just some of the choices available.