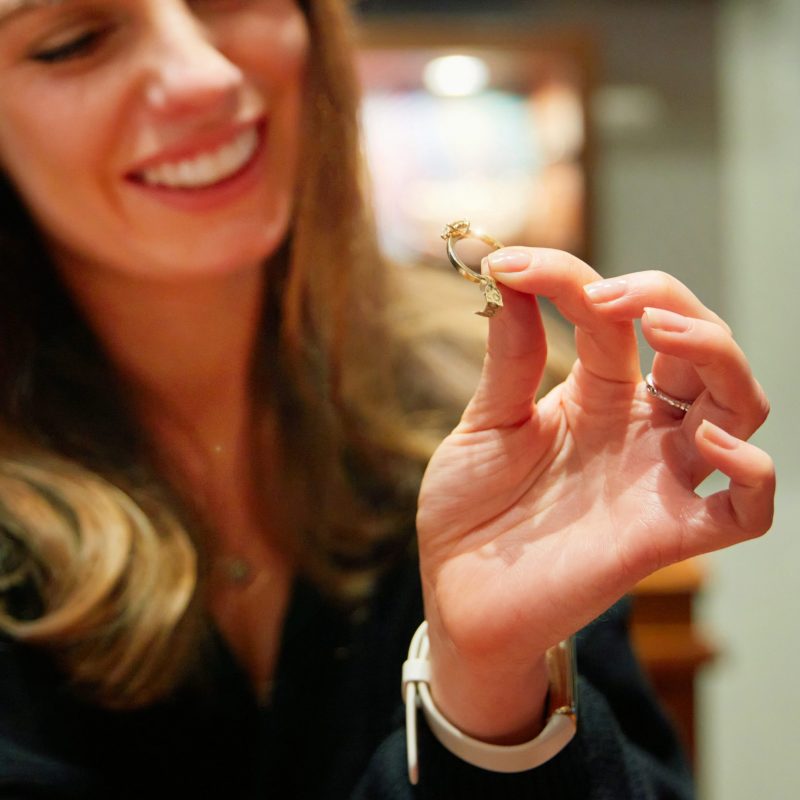 You're ready to pop the question and on the hunt for the perfect engagement ring, but where to start?
Our friendly team of jewellery experts are on hand to help and advise you. We love being part of this very special decision and want our customers to feel at ease throughout the process.
Please book a one-to-one design consultation at a convenient time.
"You are always welcome to ring the doorbell and browse our collections at any time."
Here's some questions to get you started:
Will your partner like a classic white diamond or a colourful gemstone?
Is a solitaire or single stone design what you envision, or do you prefer trilogy rings or multi-stone set rings?
Do you want the ring to be traditional or contemporary in design?
Does your partner wear delicate or chunky jewellery?
Do you like any particular shaped diamond or gemstone, such as round, oval, pear or emerald cut? Or fancy cuts such as shield, kite, hexagon or heart?
Does your partner wear coloured golds, yellow or rose gold – or white metals such as platinum or white gold?
Do you have a maximum budget you want to spend?
When are you planning your proposal? (you can shop our ready to wear collection of engagement rings or please allow eight to ten weeks for a bespoke commission)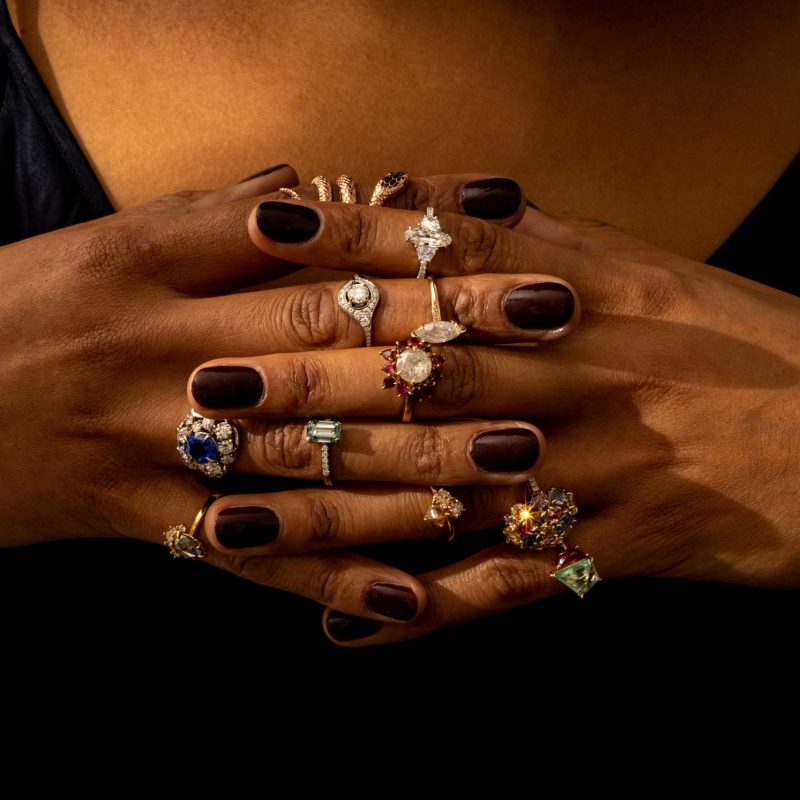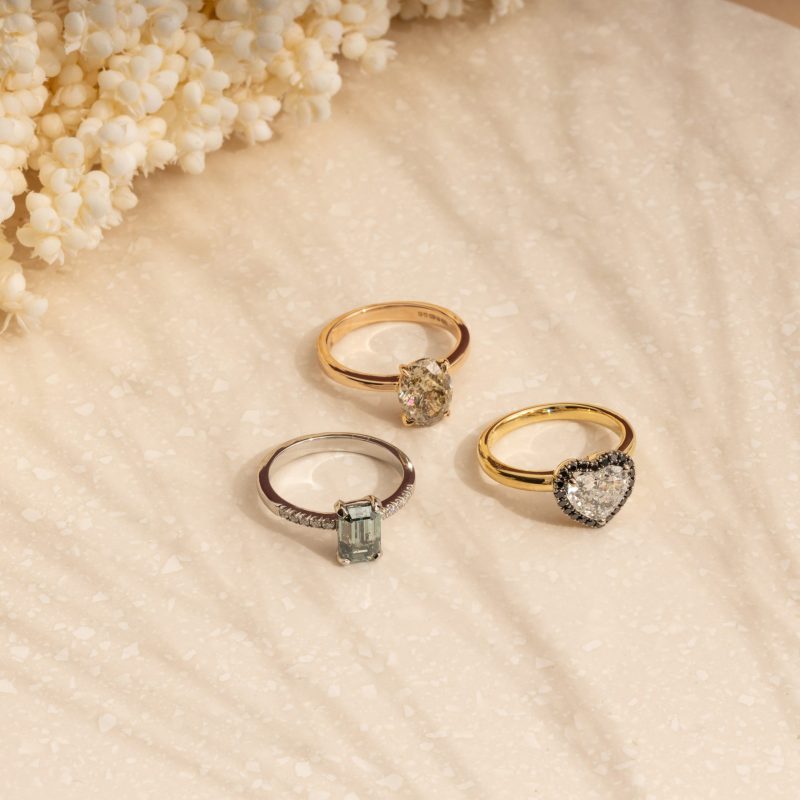 It's worth considering the practicalities of an engagement ring, as well as following your gut instinct if you fall in love with a really special ring. Our engagement rings predominately feature diamonds and sapphires as these stones are extremely hard and withstand daily wear. Other gemstones such as emerald, opal and aquamarine are very popular and a beautiful alternative if you want a super colourful ring, but these softer gemstones can be prone to damage, chipping or scratching, and may break and fall out of the ring mount altogether. We recommend these types of gemstones are worn occasionally to preserve the stone and expose it to minimal wear and tear.
We hope that one of our stunning hand-crafted engagement rings will catch your eye and be the one they say yes to. Each ring we make is a one-off, but if you have a specific design in mind that you cannot find, we are specialists at creating your own completely unique and personalized engagement ring – see our BESPOKE service for more information.