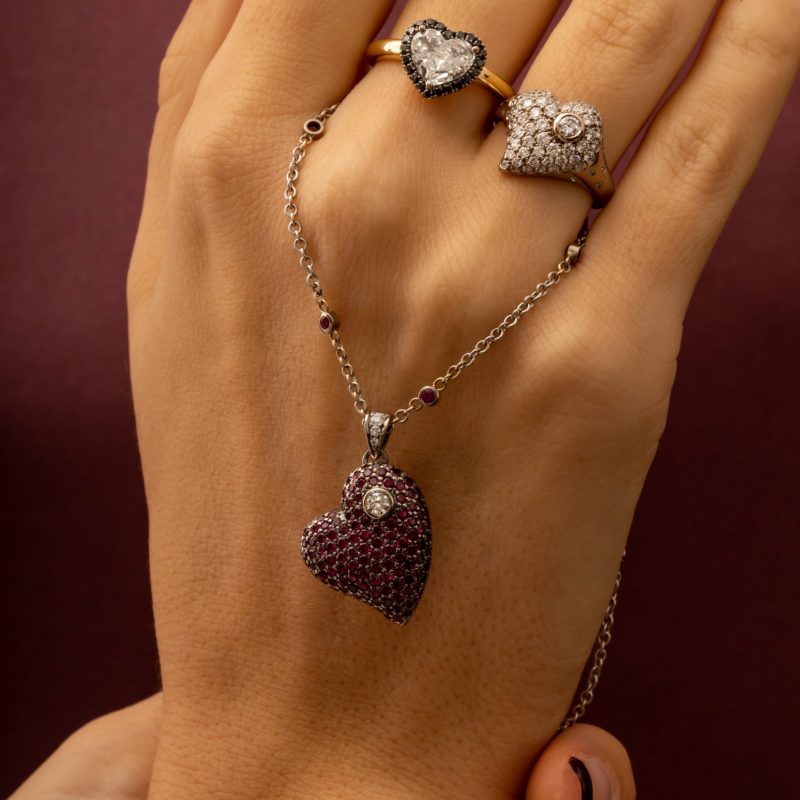 Our beautiful jewellery is hand crafted and therefore delicate, and needs appropriate care to ensure lifetime enjoyment. To keep your jewellery in great condition, here are some tips to clean and care for your item:
Remove all jewellery before being exposed to chemicals of any kind, including cleaning chemicals, lotions, soaps and makeup.
Remove jewellery before engaging in any practical activity including, washing up, swimming, cardio, lifting weights and yoga. Such activities can put pressure on your jewellery and cause them to warp, bend or become loose.
Avoid wearing jewellery while carrying heavy bags as delicate items can become damaged.
Remove jewellery before engaging in outdoor work or gardening, and before heavy lifting.
By removing your jewellery before you shower or bathe, you reduce the amount of soapy products that could get stuck behind the settings of your jewellery.
Storing your jewellery individually in the packaging it came in or a jewellery box reduces the risk of chains getting tangled or items tarnishing.
Check your jewellery regularly for any wear and tear such as a loose stone setting.
We recommend you bring your jewellery back to us every year to be checked over.
Cleaning your jewellery:
Precious metals are soft and, over time, will scratch and finishes will wear off. This is completely normal and the speed at which this will happen will depend on how much the metal is exposed to wear. We offer a complimentary refinishing service for our jewellery and can restore your item to the original finish.
Gold and rhodium-plating wears off over time depending on the jewellery item and how it is worn. This can be re-applied for a fee.
You can clean your jewellery regularly using warm water, gentle soap, and a soft toothbrush to gently clean behind stone settings. This will remove any grease or dirt and leave your jewellery sparking again.
Take care when cleaning emeralds, opals and pearls as they are porous and cannot be cleaned in our ultrasonic cleaner. Find specific cleaning methods below.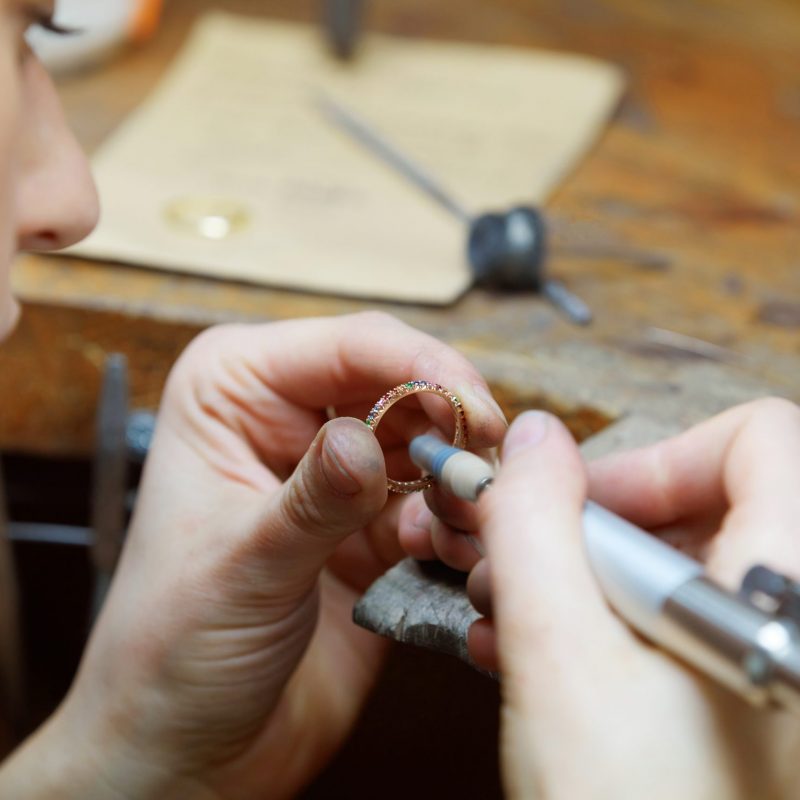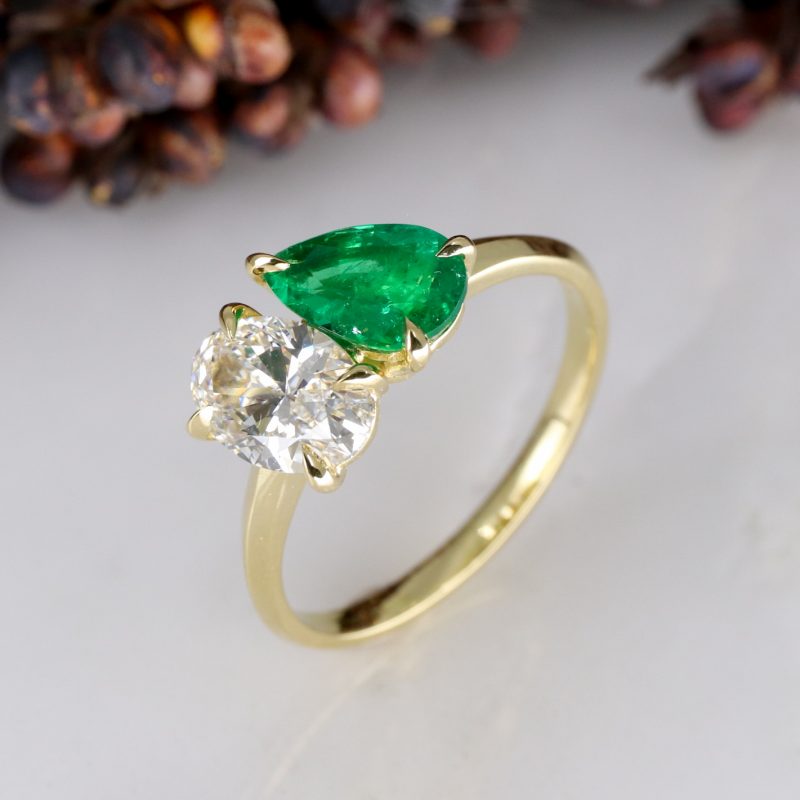 Emeralds
Due to the brittle nature of emeralds, we do not clean them in our ultrasonic cleaner. At home you can clean your emerald jewellery with warm water, gentle soap and a soft toothbrush to clean behind any settings.
Multiple natural inclusions mean this type of gemstone is softer and requires care and attention when worn so as not to chip, break or damage the stone.
Opals
Opals are a soft and porous stone and can be damaged easily so they are best worn occasionally. Avoid submerging in water as the stone can lose its colour or become cloudy and take extra care when wearing as hard blows to the stone can cause chipping and cracking. At home you can clean your opal jewellery with a dry or damp cloth.
Salt and pepper diamonds
Diamonds are the strongest natural material, but this also means that they can be brittle. This is considerably more so with 'Salt and Pepper' diamonds as their inclusions are multiple, so caution has to be taken when worn – especially in a ring – as high impact and regular wear and tear can affect the stone and the mount. Some inclusions can be surface reaching, which can be felt, but it's worth understanding that these inclusions are completely natural and grew at the same time as the stone itself, so they shouldn't be anything to worry about if you are aware of them.
Pearls
Pearls can be cleaned using a soft cloth and a mild detergent and water solution. Avoid chemicals or strong soapy cleaners and abrasive cloths. When clean, allow your pearls to air dry. It is a good idea to put on pearls once make-up, perfume or creams have been applied. We recommend you have your pearls restrung once a year if wearing on a regular basis. Pearl set rings should be worn with care and ideally only occasionally as contact with an abrasive surface or a hard knock will scratch, damage or break the pearl.